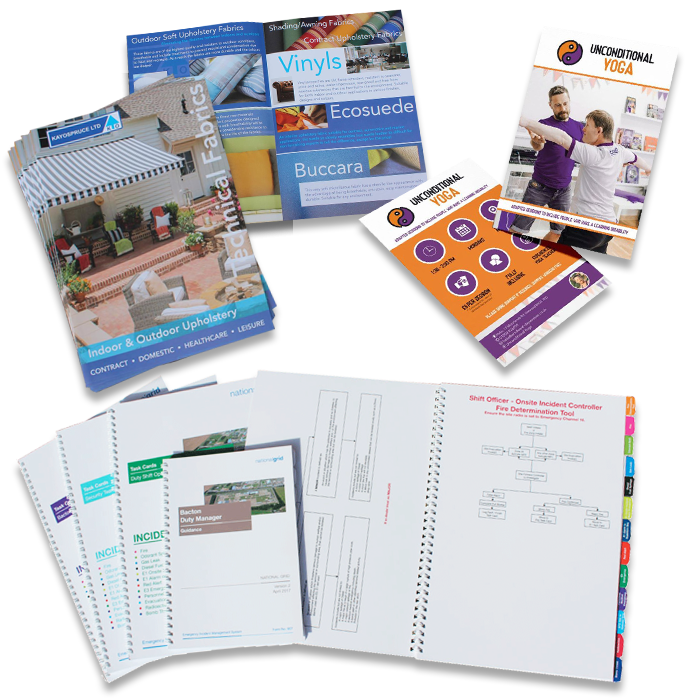 Unique designs for all kinds of printed items or online use
From business cards to extensive catalogue designs
At Strawberry Marketing, we offer a wide range of creative design and print services. Whether it's something small like a business card or promotional flyer, to comprehensive catalogues and banners. 
We specialise in creating memorable branding and eye-catching designs that are guaranteed to draw attention. From initial concept ideas and design to full production and delivery, we've got all your design and print needs covered. 
Popular items include A5 flyers, tri-fold leaflets, wirobound manuals, NCR log books, business cards, sample brochures and much more. 
Bespoke designs
Designs unique to your project
Production
Any item/s produced at competitive rates
Merchandise
Merchandise designed for your brand
Want to see more? Check out some of our design & print projects below!