External & Internal Signage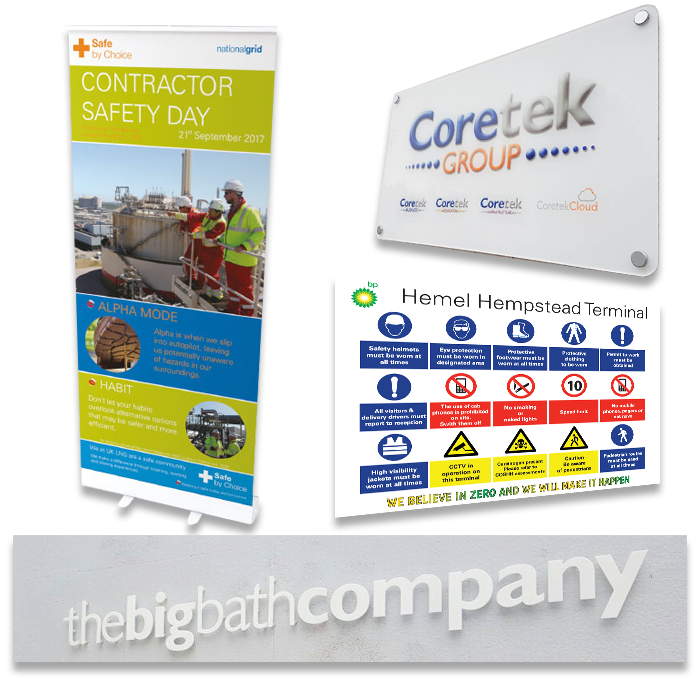 Various options for displays, exhibitions & external signs
Anything from PVC banners to large magnetic, dry wipe boards designed the way you want!
We specialise in creating a variety of signage for whatever use you may have. Whether it's something small like a door sign, or something larger like a welcome display board or PVC banner for shows and exhibitions.
No project is too small or too big. We work closely with our clients to create the perfect designs, and offer various print options and finishes. Popular options include exterior aluminium or dibond signs, acrylic or glass building/door signs, PVC banners, magnetic and/or dry wipe boards, vinyl stickers and more.
Bespoke designs
Designs unique to your project
Production
Any item/s produced at competitive rates
Turnaround
Quick turnaround of 3-5 working days
We can design and produce a huge variety of  interior and exterior signage, ranging from window stickers to large interactive display boards. See below for some popular options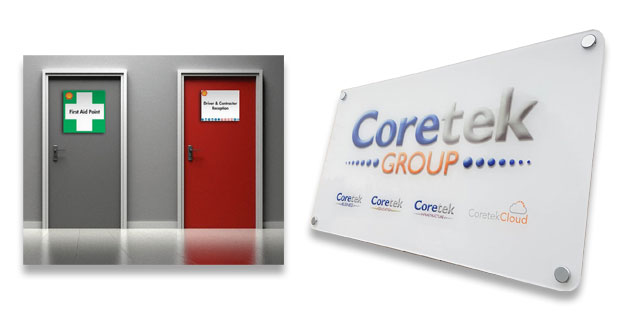 Door Signs
There are several options when it comes to door signs. These options range from basic rigid signs which can be attached directly to the door, to glass or acrylic door signs with graphics applied.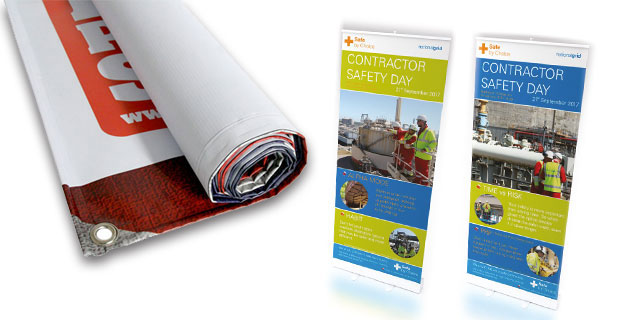 PVC Banners
PVC banners are great to displays at shows or in the office, there also ideal for transporting! Options range from self standing pull up banners, to roll up portrait or landscape banners with eyelets.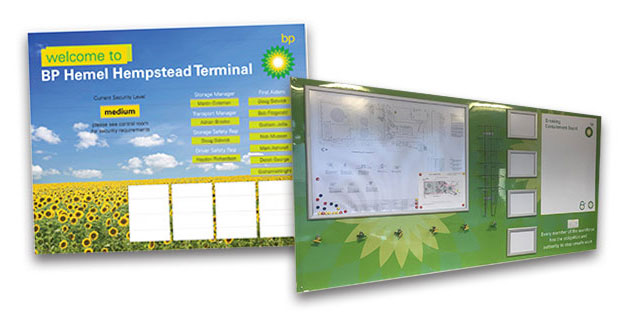 Display Boards
Display boards are ideal for a range of uses including welcome signs, health & safety warnings and general branding. A popular option is to have these magnetic and/or dry wipe… ideal for meetings!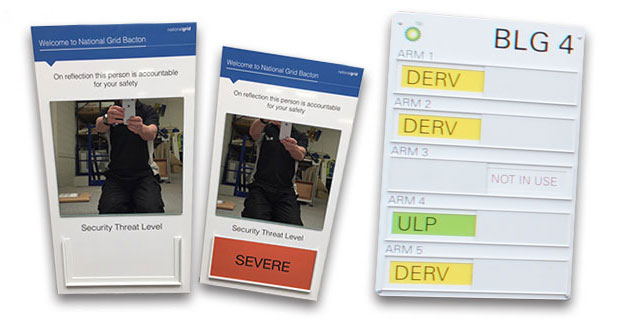 Interactive Slider Signs
Interactive signs are a popular option for relaying changing information, such as staff on duty, areas out of use and warnings. Poplar options include sliders, clip frames, post boxes and dry wipe magnetic areas.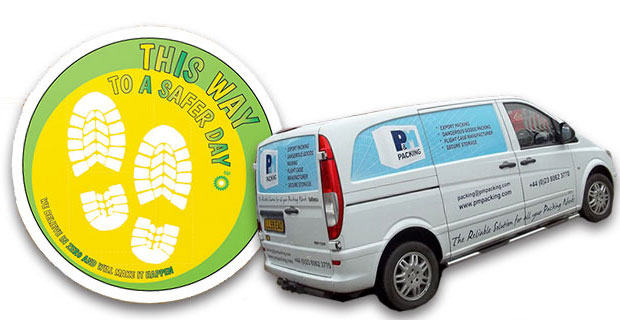 Vinyl Stickers
Beautifully design eye-catching stickers are a great way to promote your business or relay a message. Popular options include vehicle graphics, window & floor stickers, and identification stickers.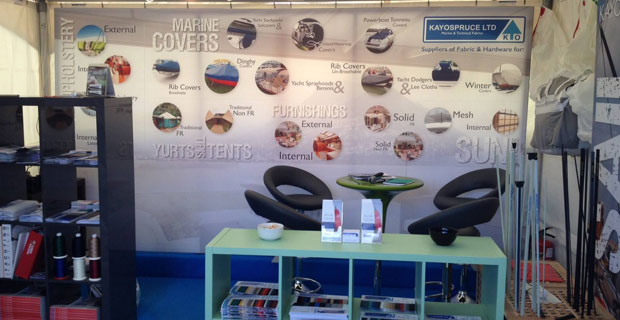 Exhibitions
There's a huge range of display and promotional items that are great for shows and exhibitions. PVC roll and pull up banners are a popular choice as they easy to transport and very sturdy.